Women's services
Domestic abuse affects every woman differently. So, when a woman contacts us, we ask about what's going on in her life and we fit our service around that. This includes taking account of any disabilities, age, sexuality or other factors.
We offer this service in Edinburgh and East, Mid, and West Lothian; and have an Outreach service in Fife, in Dundee, and in Forth Valley (Stirling, Falkirk, and Clackmannanshire).
We give each woman her own worker(s), called a 'key worker'. All staff are women. They know about domestic abuse and the fear and harm it causes.
We will:
Listen to what women say.
Help her to be as safe as possible.
Explain her options and her rights.
Help her decide what to do (if anything).
Help her feel stronger in herself.
Tell her about other help she can get.
Help her get support for her children.
Give her practical help: for example to find somewhere safe to stay or to get a solicitor or health care; or legal protection; or to apply for benefits (money) she is due.
If a woman needs to leave the area/community she lives in, we have links with Women's Aid all over the UK
The service which I received from Shakti saved my life. It made me feel I want to live life again. They showed me that it was not all lost, and I am now starting again.
My support worker has helped me gain my confidence back and move on in my life.
I had a very bad time when my husband left me. My sister-in-law told me about Shakti. I didn't come that time. But once I came it was a big change for myself. Shakti helped me in all my matters without any delay. I would say that was the time when I started to feel more relaxed.
Children and young people's services

Children and young people may be affected by the abuse of their mother, and/or be directly harmed themselves. They may be threatened with or experience forced marriage, female genital mutilation (FGM) and 'honour-based' abuse. 
Our children and young people's service is for children and young men and women up to age 18. Specialist children's workers run this service. Children's workers are women. They know how domestic abuse affects children and young people and will:
Talk to children and young people about the abuse and how it is affecting them.
Give them information about domestic abuse, staying safe, and other practical help (suitable for their age).
Help with any changes such as moving away from their home or school or friends.
Speak to teachers or others to make sure children and young people feel safe and supported.
They also run outings and events for children and young people.
For more about domestic abuse, children, and young people, see the Scottish Women's Aid website.
My case worker has been extremely supportive and understanding. Her belief in me and her efforts to assist in protecting my little daughter have meant everything to me.
Refuge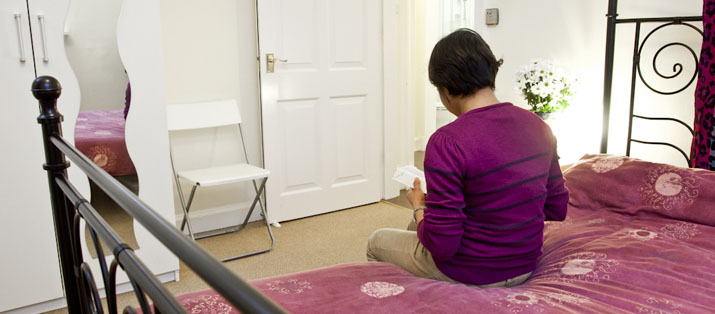 A refuge is a safe place to stay. It gives women, children and young people a breathing space away from abuse. It is temporary (short-term). How long someone stays depends on what they need.
Shakti Women's Aid has refuge consisting of four self-contained flats  in Edinburgh which can accommodate single women and women with children. We can also help find refuge for BME women through Women's Aid refuges in Fife, Falkirk, Stirling, Dundee and Perth.
If we do not have space, or a woman prefers, we can help arrange other safe housing through councils and housing associations.
We can help women to find refuge in other areas of the UK.
We support women, children and young people while they are living in refuge and other types of temporary housing, and also through the changes of moving in and out of these.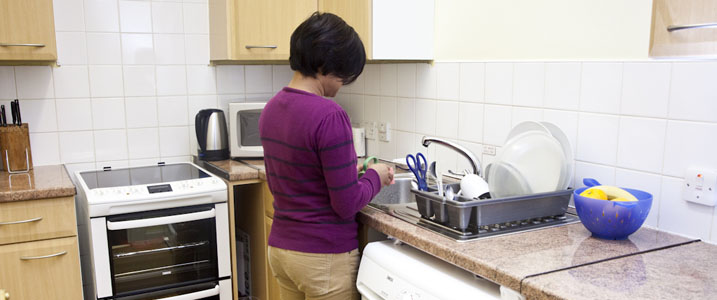 Consultancy and expertise
Consultancy to local authorities, voluntary sector and others to improve policy and responses to BME women and children who experience domestic abuse.
Guidance to practitioners who are working with BME women and children.
Campaign and advocacy services on behalf of BME women and children for equal access to services and to eradicate the barriers they experience both within and outside their communities. We want their voices to be heard.
We contribute our expertise to the UK no recourse to public funds campaign group; the Scottish Government's forced marriage network; violence against women partnerships in Edinburgh and Fife; Police Scotland honour-based violence working group; and other important initiatives.
Please contact us if you would like our assistance or advice on individual cases, or to discuss training for staff, policy development or any other aspect.
Referrals
We are happy to assist workers in other agencies. Please phone or email us if you would like to discuss any concerns. We only accept third party referrals if your client has given her consent for us to contact her.